In the upper part of Murazzano, in a pleasant green area stands the imposing Torre Maestra. Built in the first decades of the thirteenth century, the Tower was the keep of a fortified complex. The disappeared medieval castle belonged to the Marquises of Saluzzo until 1463 before being conquered by the Savoy family. Its long and tormented history full of charm and mystery continues in the conflicts between France and Spain, until in 1800 the Austrian soldiers, allies of the Savoyards, burned the castle during the war against Napoleon's French troops. In the Second World War, the Resistance movement lived.
The Medieval Tower is 33 meters high and is still today a first-rate historical monument: it is one of the highest and most panoramic points in the whole area and a building of rare architectural magnificence. Its walls are made of exposed stone, with perfectly squared edges and its stairs take you to the top, where a splendid and extraordinary view of the Langhe and the Alps awaits you.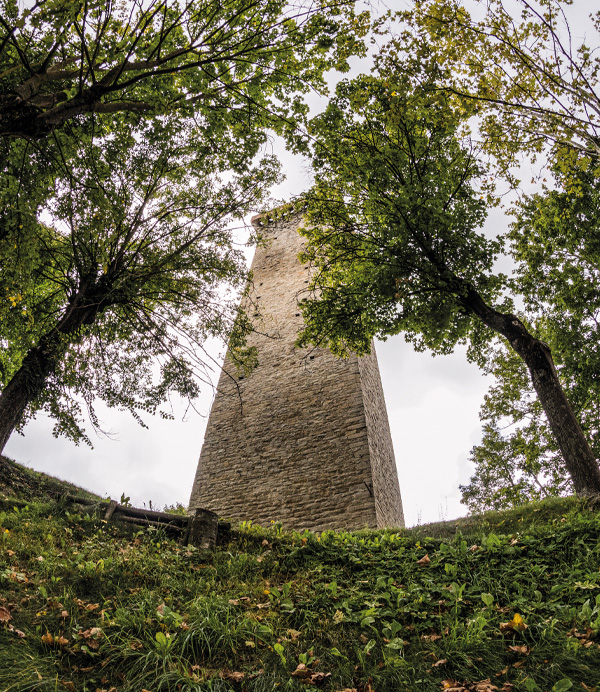 Timetable
In the months of July and August open every Sunday.
11-13 | 16-19.30
From September to June open on request.
Contacts
Tel. 0173/791201
Email: comune@comune.murazzano.cn.it
Price
2 € per person.
Free for children up to 12 years.