The first news of the Parish of San Lorenzo dates back to a document of 1409, contained in the "Registrum" of the Isnardi Constitutions which lists it among the churches of the "Plebatus Doliani". The name of the church seems to have been taken from the cathedral of Alba, dedicated to San Lorenzo from the 10th century. Murazzano belonged to the Diocese of the city until 1805, when by papal bull of Pope Pius VII it was united to the Diocese of Mondovì. The parish was probably much smaller than the current building, the result of an expansion carried out around 1671.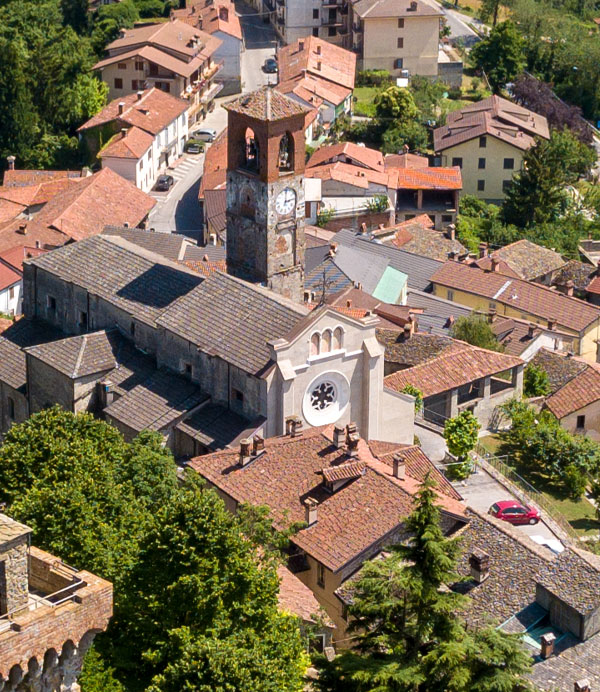 The interior of the church was decorated in the second half of the 1800s by the painter Luigi Hartman of Chiavenna. In Baroque style, it is richly adorned and has some side altars with valuable paintings, one of which, by an unknown painter, represents the martyrdom of San Lorenzo. The individual chapels are also worthy of special attention. One of these houses a small fresco probably painted on a pylon, given the convex shape, depicting the Madonna delle Grazie. A second representation, originally present in the chapel of San Sebastiano, is near the entrance, in the chapel on the right.
The facade is the work of the engineer Emilio Bruno in 1928, while the frescoes were created by the painter Carlo Morgari.