Welcome to the home of #BuonVivere. The poetic charm of the Langhe is recognized by UNESCO as a World Heritage Site.
Murazzano is the heart of the Alta Langa and the second highest peak. Reaching our village means climbing one of the most spectacular viewpoints ever, impossible to forget. Regardless of the length of your stay, you can find attractions, surprises, good wine and great food here. Delight yourself with exclusive gourmet breaks, indulge your senses, rediscover authentic contact with nature and relive the most ancient traditions.
Climb to the top of our 33 meter high Medieval Tower and discover its long and troubled history full of charm. An extraordinary view of the Alps and beyond awaits you: it is curious, but from the Alta Langa you will be able to see the sea. Marvel at the magnificence of the Sanctuary of the Blessed Virgin of Hal, an architectural masterpiece of great value. Discover suggestive views and very interesting architectures, such as Palazzo Tovegni and the medieval Porta Bullaria and Porta di Busignano. Immerse yourself in our little corner of Africa, the Safari Park inhabited by incredible animals from all over the world.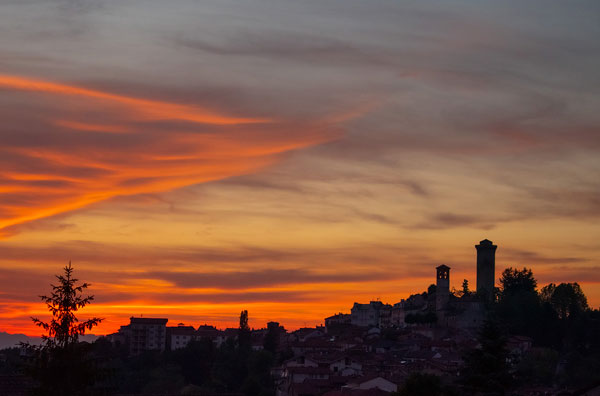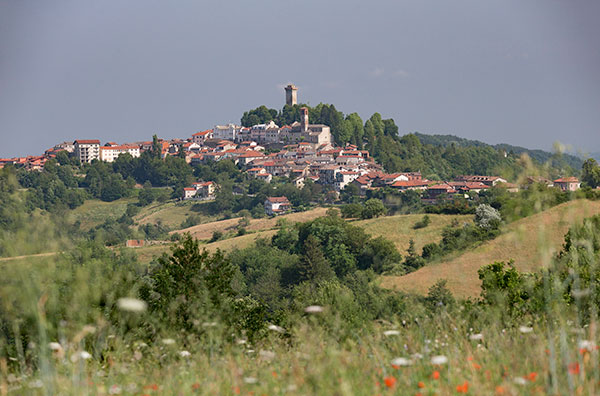 For us, #BuonVivere does not need explanations, it comes naturally to us. It is something so extraordinary that it can only be understood by living.
But we can sum it up in three words:
LIVE. Here you experience real life, in harmony with the surrounding nature.
MORE. Here everything is "more" The foods are "the most genuine and delicious", the wines "the most sought after", the landscape "the most idyllic".
REAL. Here everything is real. Every moment deserves to be lived to the fullest, every moment will remain etched in your heart.
In our magical land, the history of the soil mixes with the history of its people. The land of Langa has always been difficult and tiring to work. Witness the pages of the Fenogliana work La malora, which recall how difficult life in the fields was in the 1950s, prey to poverty, the most terrible miserable and devoid of any certainty.
With enviable patience and great meticulousness, man over time has been able to shape the steep and inhospitable slopes of the hills. And here today the malora has become wealth and the Langhe have been transformed into a place of beauty, art and culture.
From here begins your journey in our land.
This is where #BuonVivere begins.
The municipality in brief